The Souls of Hotels- series
Sigurlaug Sverrisdóttir
Icelandic pastoral
With the game-changing Ion Adventure Hotel in Reykjavik's dramatic hinterlands, Sigurlaug Sverrisdóttir has dreamed up a new kind of eco resort that is as conscientious as it is irresistible.
Sigurlaug Sverrisdóttir is certainly no stranger to the virtues of travel. Prior to the 2013 opening of Ion Adventure Hotel, the Icelander and former cabin-crew member established a successful company that organized adventure tours and provided training and recruitment services to airlines. But it was Sverrisdóttir's extensive (and often unsatisfactory) experience as a guest at luxury chain hotels around the world that most profoundly influenced her current sensibility.
The two became instant friends and though they were running businesses in separate towns, spent the next decade traveling together and trading ideas. Yet by the early 2000s, both men had grown frustrated by the turbulence of the industry and the perpetual pressure to compromise their creative vision. Around the same time they both sold off all their holdings. Heyne began taking job interviews, while Hertel looked southward: "I said, this summer I will do Greece. I will do Mykonos. I will do this big party just for fun. "He rented a 50-meter-long military boat and loaded it with friends, mostly DJs, promoters, and dancers. They arrived on the island and spent the summer sailing from beach to beach, throwing giant parties that would spill out of the boat onto the shore. This caught the eye of the owner of Paradise Club, who wanted to reinvigorate the struggling nightspot. He gave Hertel a trial run throwing a party, and it was a roaring success. Heyne was on the verge of accepting another job offer when he got a phone call. Hertel had been asked to take over Paradise Club, and he wanted Heyne to come join him. Though both had sworn off the nightlife business, it seemed that Mykonos—the holiday paradise of full moon parties and glittering sand—offered something different.
"You have to really scout the talent and have the balls to book them even when they're not famous. We really saw the potential of some of these DJs and created very positive relationships with them, so when they got big they stayed with us." By the end of the decade, the pair had reached a certain pinnacle, but then the owners of San Giorgio, a charming but rundown hotel 300 meters from Paradise Club, approached them about taking it over. "Everybody who knows me knows that my dream—and also Mario's dream—has always been to have a hotel," says Heyne. He and Hertel purchased the property, but they knew that this time they'd need help. And they knew exactly who to ask: Heyne's longtime friend and fellow Augsburger, Design Hotels™ CEO Claus Sendlinger. Though Sendlinger had his hands full at the time with Papaya Playa, the company's first pop-up project in Tulum, Mexico, he was intrigued, and he sent over several members of the Design Hotels™ family, including designers Michael Schickinger and Annabell Kutucu.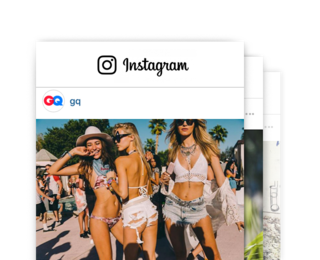 Follow @Moderngetaways_magazine for lore upset